New version 3.6.9 with power help function

This version has a completely new help function working with all Window versions. A double click on an image starts the interactive help giving explanation about the field representation. >>> download page
New postal address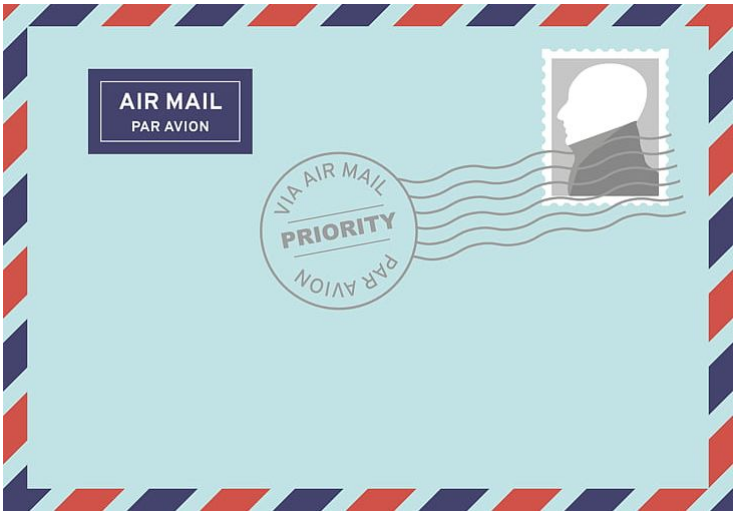 We changed the postal address. The new one is Odinweg 42, D-51429 Bergisch Gladbach. All other contact ways, like email, phone and fax are unchanged. >>> how to contact us
NEW: Program Help Online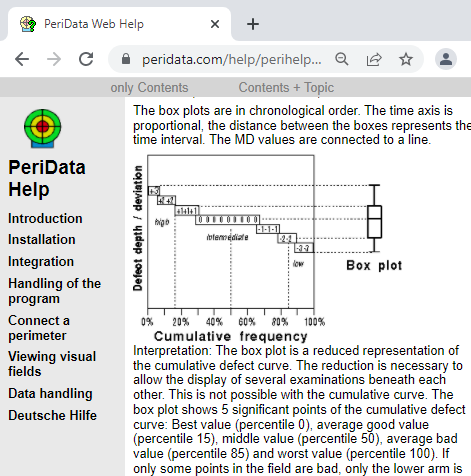 The help function which is an integrated part since version 3.6.6 can also be used online in your browser. Just try it. >> Online Program Help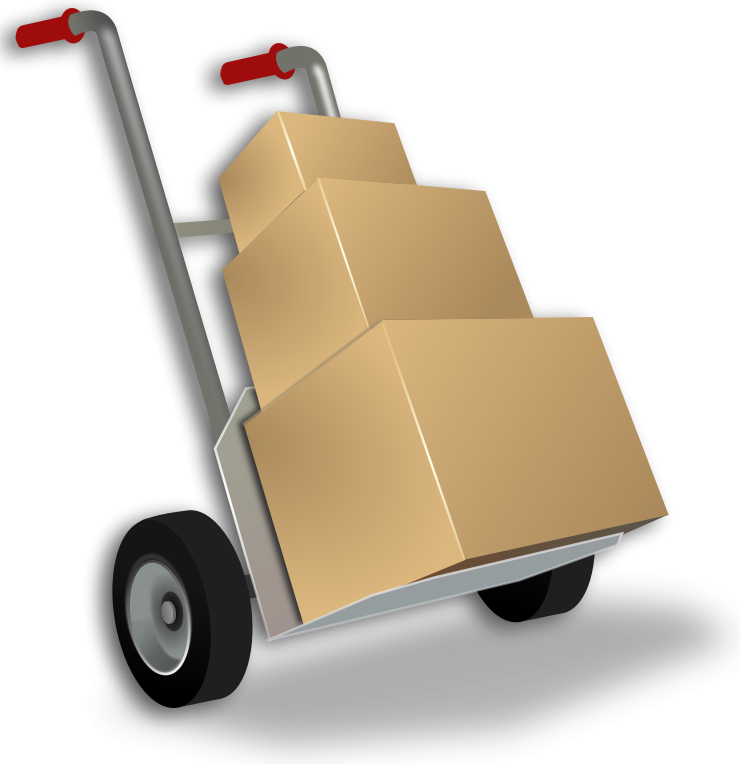 Changes in your health care facility - please report
Did you move and change address, did the owner or name of your health care facility change? Did you change the perimeter? Has the number of doctors changed? Did your credit card account change? In any of these cases we urgently ask for a notice. There are form sheets that can be easily filled in at the PC >> Change Report
PeriData solves your problems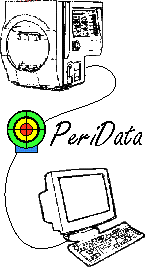 You are working in an
Eye Clinic
or
Private Eyecare Office
? Then you will be fascinated how quick and easy you can manage your
Visual Field Data
using PeriData.
Different Perimeters?
No problem for PeriData. Enjoy the full integration with your
EMR
Software. With a click you switch from the medical record to the perimetric data. All fields are shown:
Right and Left
, the entire
Series
. And the
Progression Analysis
will detect the follow-up trend.
>>> learn more about PeriData
17 € per month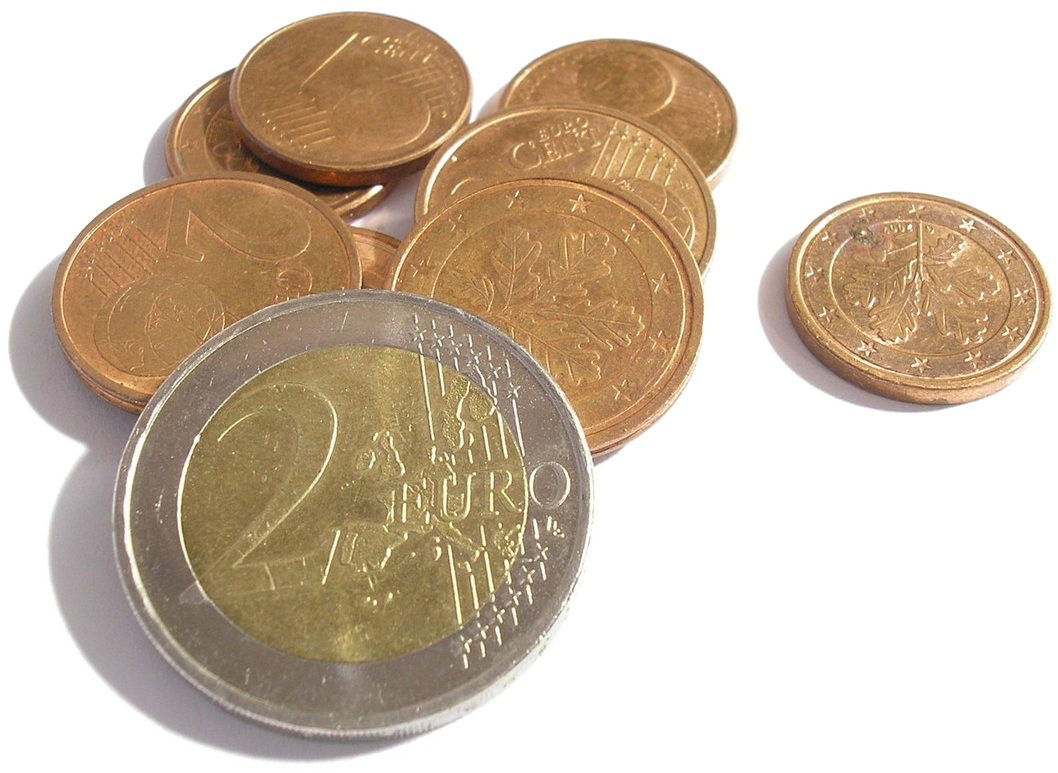 This is the incredible license fee for a small office with 1 to 2 doctors and 1 perimeter. For this money you get the complete PeriData Service: Unlimited on all computers, continuous updates and telephone support free of charge. >>> the current price list
Windows 11 with limited release
On a Windows 11pro machine, we installed PeriData 3.6.7 (the newest version) and testet all important functions. We found not problems with data transmission, link mode, file storage and graphical visual field representation. Therefore we give a limited release for Windows 11. Because not everything and every situation was tested, we advice you to stay alert. NOTE: Win10 wil get updates until 2025.
HFA 3 connected
The Humphrey Field Analyzer 3 by Carl Zeiss Meditec is connected to PeriData. The transfer protocol is based on the DICOM format and transfers via network. By our continuous support of different perimeter types, data can be collected now over 25 years (HFA1, HFA2 and HFA3). The same is possible for Octopus and Oculus. >>> all connected perimeters
EMR software integration widens
During the last year, another 4 EMR software companys have chosen PeriData as standard interface to all kinds of perimeters. By this integration, even more ophthalmolgists have the possibility access the visual field data directly from the EMR software and use the full range of graphical and statistical field analysis of PeriData. >>> EMR software companies
These instruments are compatible: